Celebrating the legacy of Eric Liddell 
Named in honour of Eric Liddell, a distinguished University of Edinburgh alumnus whose triumph at the 1924 Paris Olympic Games was immortalized in the film "Chariots of Fire," the gym's renovation marks the launch of The Eric Liddell 100 campaign. This initiative, initiated by The Eric Liddell Community, comprises a series of events and activities aimed at celebrating the life, sporting achievements, and community service of this iconic Scottish figure. Eric Liddell was the inaugural inductee into the University of Edinburgh Sports Hall of Fame in 2008.
John McMillan, Chief Executive Officer of The Eric Liddell Community, expressed delight in the University of Edinburgh's recognition of Eric Liddell's legacy through the refurbished Eric Liddell Gym. He also conveyed excitement about the University's support for The Eric Liddell 100 campaign and their collaborative efforts leading up to the centenary celebration.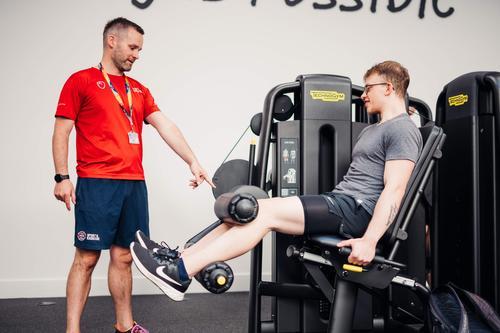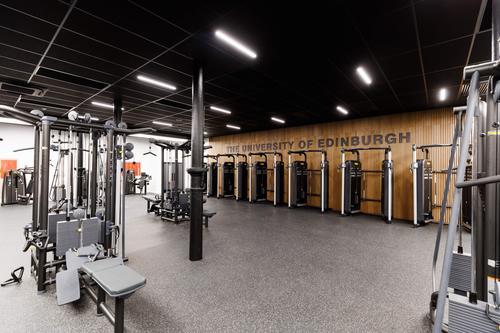 Renewed. Refreshed. Reimagined.
The refurbishment of the gym includes a significant investment in new, state-of-the-art, equipment from Technogym. The new five-year partnership represents the synergy of two world-leading organisations with common values and the drive to find solutions through research, development, innovation and knowledge transfer.   
"It's a real honour for us to have reopened the refurbished gym in Eric's name. Our partnership with Technogym has enabled us to create an amazing space which I am sure will help inspire our whole community to stay active." - Mark Munro, Director of Sport and Active Health, University of Edinburgh.
The 765sqm space, which was previously split into two distinct areas, one for cardio and one for fixed weights activities, has been brought together to better serve our gym community. Zoning of the space has been developed in collaboration with Technogym in response to user feedback and shifting fitness trends, using data collection and sensor analyses to inform layout of equipment.  
The Technogym Excite Live cardio equipment now on offer includes 30 brand new treadmills, 15 cross-trainers, 9 exercise bikes and, for the first time, 8 stair climbers. Technogym Excite Live makes training more fun and inspiring for any fitness level with its variety of workouts and countless entertainment options. There has also a significant increase in the number pin-select strength equipment available to members, including additional Technogym Pure and Selection leg press, leg extension, lat pull, and low row machines, as well as the introduction of 2 hip thrust machines. In total there are now over 130 pieces of state-of-the-art kit in the space.
The refurbishment works have also been designed to retain and highlight the original architectural heritage of the space, whilst also featuring new floor coverings and lighting.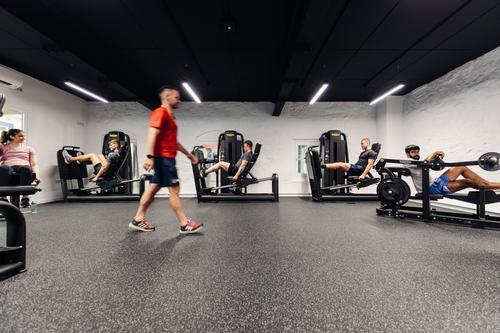 To find out more about this refurbishment, take a look at the video below.