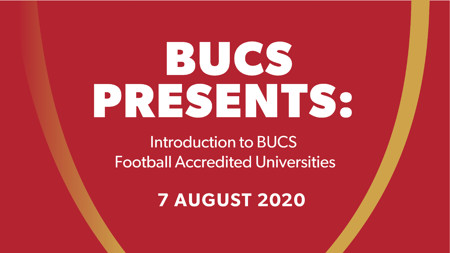 BUCS Football Accredited Universities is the vehicle to deliver Football and Futsal in Higher Education, working with the FA and universities to support participation and workforce. Universities will be able to apply for accreditation, aligned to a set of Minimum Operating Standards and will be able to benefit from the following opportunities:
Member Services – staff and student engagement opportunities available on a regional and national level to support strategic direction, learning and development, and facilitate collaborative working.
Inclusivity fund – access to grants to support accessibility of student engagement to attend events.
Development Projects – applying for funding to deliver projects that aim to connect HE to football and futsal locally, linked to key objectives around growing, transitioning and servicing the game.
The session will be opened by Amy Porter, BUCS Head of Development. The majority of delivery will be from Matt Dandy and Rafe Turner from the BUCS Football Development Team.
If you have a question or are having issues booking, please get in contact website@bucs.org.uk