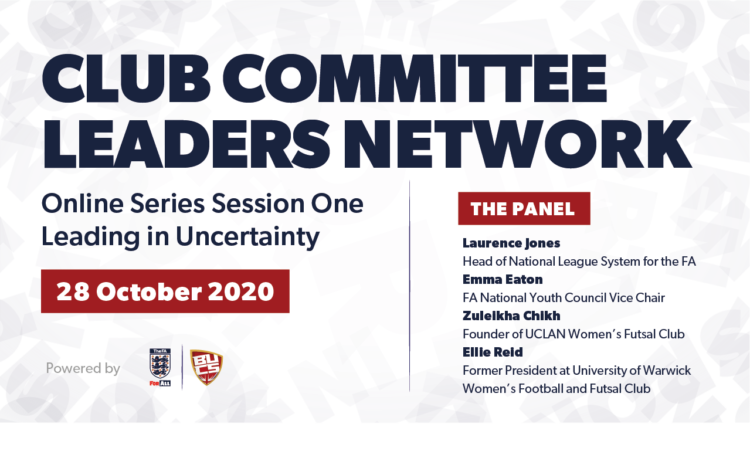 Join the first of our three-part online series for leaders in higher education football and futsal
In this series, we will provide committee members with key knowledge from industry professionals to help develop their leadership at university and beyond.
During this global pandemic, leadership in football has had to change. The session will be a panel session on leadership in football over the last few months.
The panel includes:
Laurence Jones, Head of National League System for the FA
Emma Eaton, FA National Youth Council Vice Chair
Zuleikha Chikh, Founder of UCLAN Women's Futsal Club
Ellie Reid, Former President at University of Warwick Women's Football and Futsal Club
Reserve a spot